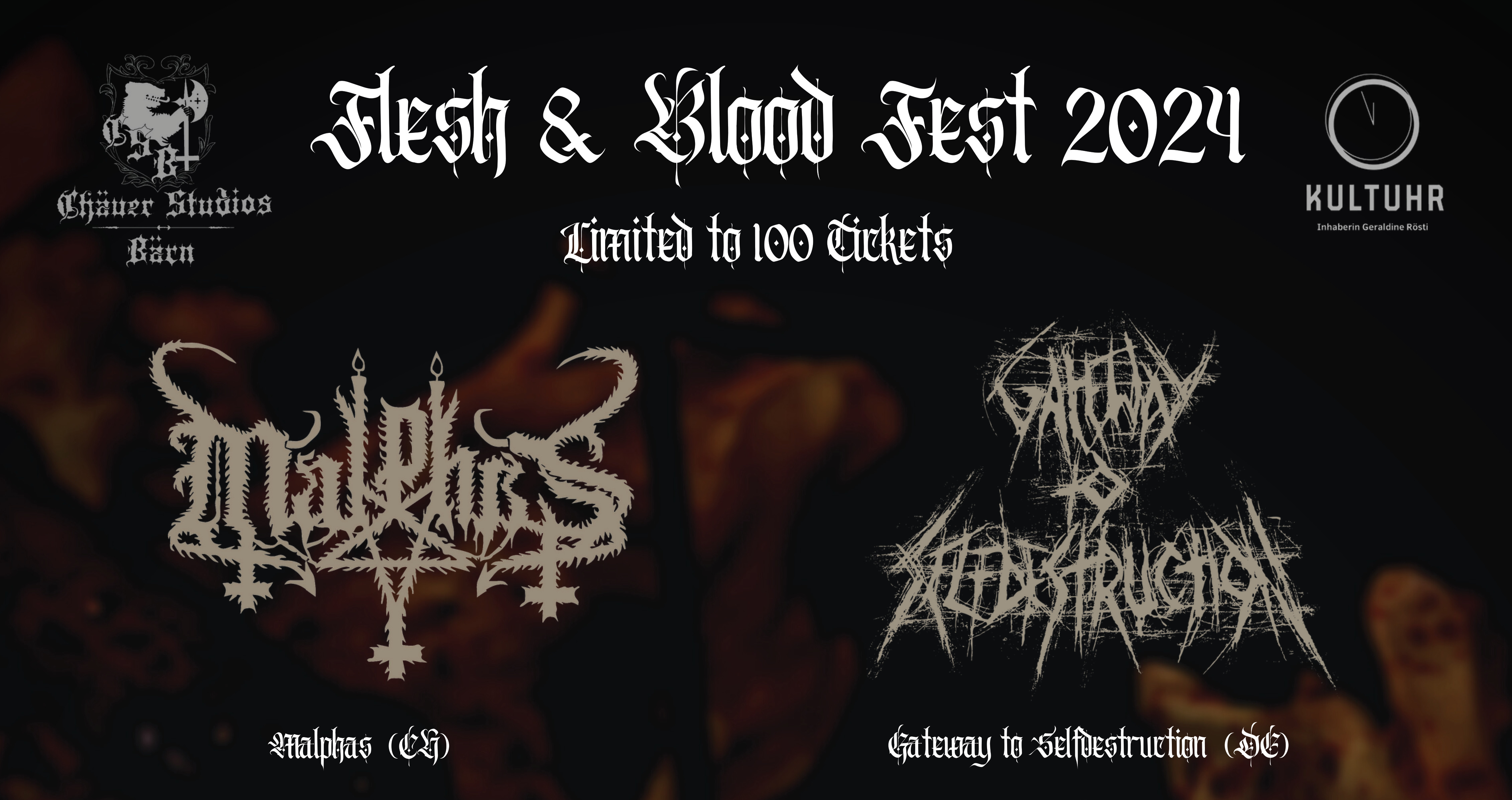 Frauen im Black Metal sind leider immer noch viel zu selten und viel zu wenig selbstverständlich. Das dachte sich auch Tausendsassa Jöschu (u.a. Schlagzeug bei Malphas) und stellte kurzerhand ein kleines Ein-Tages-Festival auf die Beine mit (fast) ausschliesslich Bands mit Frauen-Beteiligung.
Seine Beweggründe im Detail:
«

The last tour with Malphas opened my eyes for a problem within the black metal scene: wherever we arrived, our singer was considered as either the girlfriend of one of us, our merchandiser or a "groupie". Nobody thought that she actually could be a bandmember. Why is it so "alien" to people when women play black metal? It's 2023, common..
On the other hand the term "female fronted"  became a trend or even a label in a rather bad way. It should be all about the music and not about somebody's gender, there shouldn't exist a special term for when a woman makes music.
Because it still seems to be a big deal to have women in black metal and because of the lack of acceptance, i decided to create a small one-day indoor festival with only bands playing which contain female musicians, same for the soundengeneer, staff, bar crew etc.
The only band who doesn't is Bedrängnis. They will be touring with Malphas next spring around that timeframe and this one-day festival is part of the tour.
We are far away from reaching anything like a quote, but its quite hard to find all female black metal bands which doesn't live ridiculously far away or are too big for this small club. The goal is simply to make it normal that women perform black metal, under the motto "just change something, don't talk about it".
The event itself shall happen under no political flag, this will be the only political post.

»
Das daraus entstandene Lineup kann sich sehen lassen:

Malphas (CH)

Über Malphas wurde hier schon mehrfach berichtet. Z.b. Im Zuge Ihrer Präsenz am Black Hole Fest oder am von HeAvYmeTaL.ch organisierten Event im April 2023. Die Band war/ist in diesem Jahr fleissig mit Touren beschäftigt und das wird sich wohl auf nächstes Jahr nicht ändern.
Gateway to Selfdestruction (DE)
Atmospheric/Depressiv Black Metal aus Zwickau.
Zgroza (PL)
Black Metal aus Warschau.
Ernte (CH)
Mit Witch N. an Mikrophon und Bass, vielen wohl auch durch Ashtar bekannt.
Heathen Heretic (CH)
Wussten mit ihrem Black n' Death neben Malphas ebenfalls an unserem Event im April 2023 zu begeistern.
Bedrängnis (CH)
Die einzige Band ohne Frauen-Beteilugung am Event. Aber halt zeitgleich mit Malphas auf Tour.
Diesen unterstützenswerten Event solltest du dir keinesfalls entgehen lassen!
Tickets gibts bei Eventfrog.
---
HeAvYmeTaL.ch ist ein gemeinnütziger Verein, der die Schweizer Metalszene nach Kräften unterstützt. 
Falls du einen Beitrag leisten willst: Von der eigenen  Mitgliedschaft bist du DIESEN EINEN KLICK entfernt.